About Me
I'm Matt Geri, a web developer and entrepreneur, writer, photographer (specifically focusing on wildlife), story-teller, husband to Megg and dad to Lilah, Hayden and Lucy-Mae.
I've written on this blog in various different forms for over 20 years but today I mostly post about my journey in life, business and software. I also share snippets of one of my great passions in life which is wildlife photography and film-making.
If you're interested in seeing what I'm currently working on, check out my now page.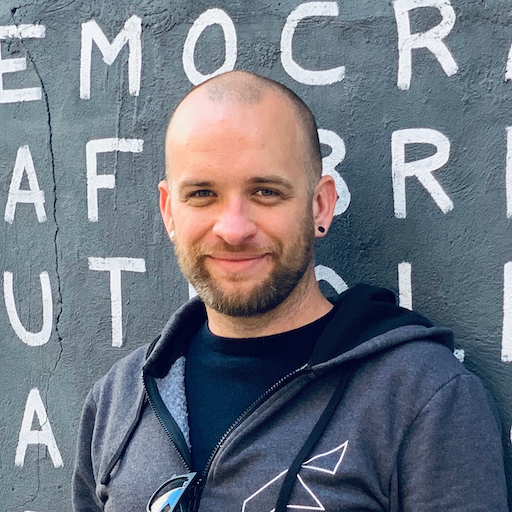 Web & Software Development
From a young age, I've been interested in software development. I started off making small games with a language called QBasic in my teenage years. After a while of programming games, I wanted to share them with the world and so I taught myself web development. After finishing high school, I made a few attempts at getting a University degree only to quit within a year of starting the degree. I've ended up embracing the fact that I'm a self-taught developer. I've always preferred learning my own way and studying subjects that interest me. It was impossible for me to sit in a room and study subjects that I'm not interested in.
Although I have experience with many different tech stacks, languages and technologies, today I do most of my work in Php and Javascript.
Entrepreneurship
In high school, I read the Rich Dad, Poor Dad book which changed how I viewed wealth, investments and really altered my career path. After reading the book and many other business books during that period of my life, I knew I wanted to be an entrepreneur and business owner.
My entrepreneurial career has had a lot of ups and downs. There have been times when I was able to sustain myself fully through my different business ventures and other times where I've had to work full time and do business on the side. Having a family made things a lot harder (but I wouldn't have it any other way) and the current season that I am in, is one where I contact/freelance to support myself and my family, and I am building a business on the side.
Here are some of the businesses I have run:
Nicherama – When I first left school in 2004, I got involved in the content site game and ran a business where we sold pre-made content sites and articles. I custom built a fully fledged ecommerce site for this business. I additionally ran a number of content sites making money with ads and affiliate programs.
Freelance Development – I've spend the greater part of my working career as a freelance developer taking on both small and large projects.
WP Geeks – I ran a small WordPress business where we integrated WordPress blogs in to existing static websites.
Signage Solutions – When I moved to Cape Town in 2016, I decided I wanted to try run a traditional brick and mortar type business. I bought a business which supplied number plates to car dealerships and logistics companies. I expanded the business to include signage, took the business from 3 to 10 employees and sold it 2 years later when I decided to return to software businesses.
WP Discussion Board – This was my second business acquisition where I bought a WordPress plugin business. I grew the business for 2 years using content marketing and SEO and then sold it due to having too much on my plate at the time.
Salespack – This is my current side-hustle. It's a WooCommerce plugin that I'm building to help store owners make more sales.
Wildlife
Growing up as a kid in South Africa, I was exposed to wildlife and places like the Kruger Park from a young age. From my very first visit to the Kruger I developed a deep passion for the bush and wildlife.
During a bad spell of burnout in 2018, I decided on a whim to book a solo trip to the Kruger. Last minute, I threw in an old DSLR to take some pictures. I wasn't really in to photography at that point but that trip changed it all. I started taking wildlife photos and became better with each trip. I later started learning videography and now I do both wildlife photography and story-telling using video.
My preferred brand to shoot with is Sony and I currently have a Sony A7Riii with a number of different lenses. My favourite lens to shoot with currently is the Sony 200-600mm.
Hobbies
Outside of the above, I have a few hobbies that I like to spend my free time pursuing. The first is golf. I'm a 13 handicapper and trying very hard to get that lower.
I also love fly-fishing. My step-father got me into fly-fishing from a young age and I love being out on the water. I mostly fish for trout here in the Western Cape, but have recently started fishing some of the salt river systems we have here for Grunter and Leeries.
Family
I got married to my wife Megg in 2011. We have 3 children – Lilah Paige, Hayden Matthew and Lucy-Mae Karly.
We live in Cape Town, South Africa where my wife runs a dance studio.
Featured Client Work
I've had the privilege of working with some very high profile clients and brands. I'm not able to mention all of them, but here are some projects that I've enjoyed working on.
Manukuza – I built the website and media for Manukuza, a trails camp in the Greater Kruger area.
Contact Me
You can reach me at matt at this domain dot com.